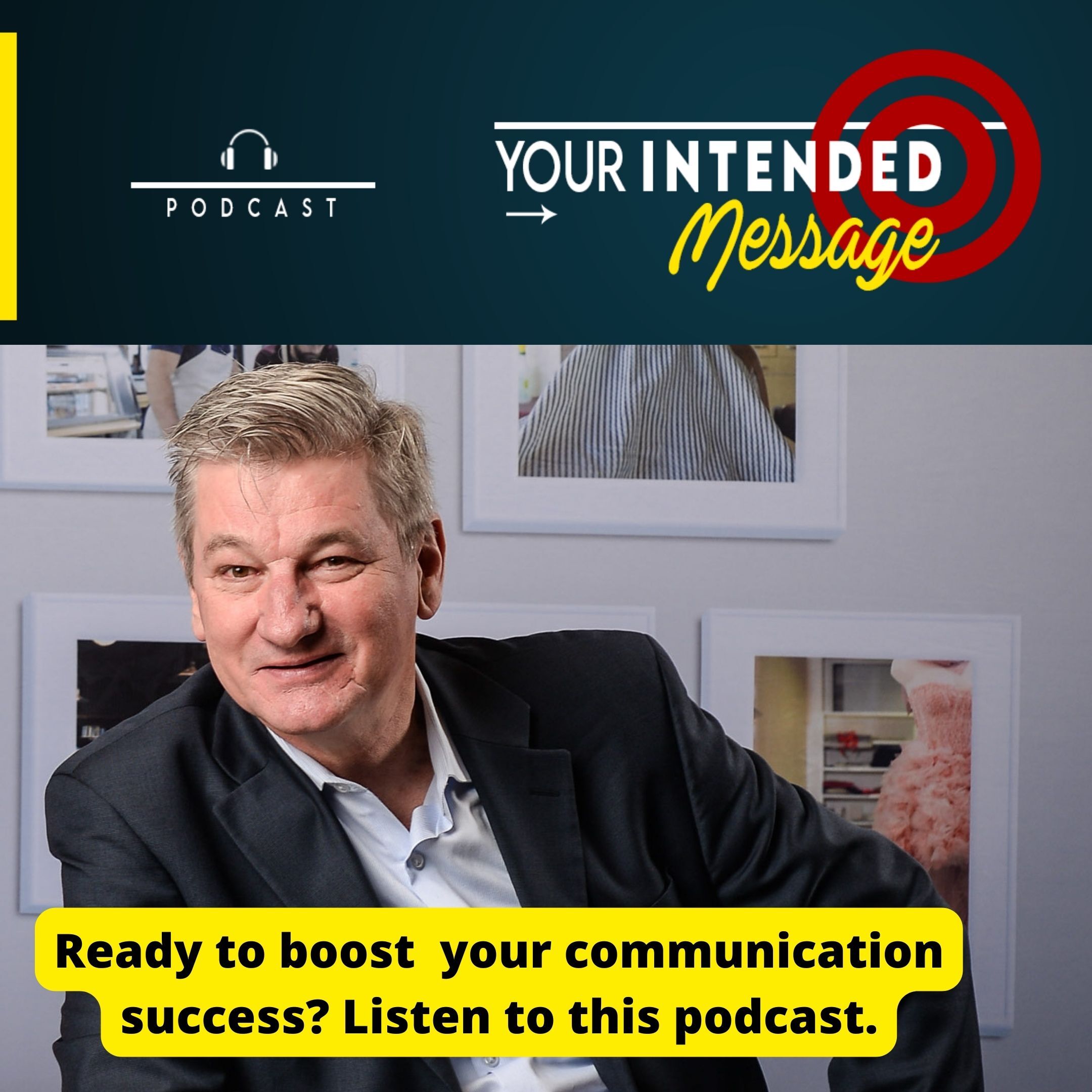 Are you a business leader or promising business leader that wants to boost the power of your communication skills? Are you willing to cross-examine communication from various perspectives? Would you like to deliver your intended message more effectively? Listen to Your Intended Message to gain a powerful advantage in your ability to convey your message to your audience, team, clients or marketplace. Learn from the mistakes and success of communication experts from around the world from different scenarios. Imagine what that means to you when you improve the success of your next conversation, presentation or message.
Episodes
Tuesday Mar 07, 2023
Tuesday Mar 07, 2023
Where do you start when fixing your website?
What is the purpose of your website and how can you make it work for you?
Episode 137 (Chris is based in the UK)
In this conversation with Chris Davidson we explore:
Why your website might not be working
How to test the results of your website
How to sharpen your target focus
How to leverage content on your website
Guidelines to boost the power of your site blog
Advertising or SEO which to follow and why
About Chris Davidson:
Chris is a highly experienced engineer and consultant, who started working in the IT sector more than 40 years ago. He specializes in website tools and services for SME service-oriented companies, and is the author of 'Why Your Website Doesn't Work'.
Learn more about Chris Davidson and his services at
https://www.activepresence.com/
-----
Excerpts from this conversation with Chris Davidson
02:24
The biggest reason is weak target focus. That's the biggest reason there isn't a strong focus on exactly what their intended, perfect customer or client is.
And that means that there then isn't enough information about any product or service they're selling. There can't be because they haven't got in mind a clear idea of who their their perfect client is.
Now, this is making an assumption, of course, that all the other underlying foundations are in good shape. They may be they might not be you know that you can't tell from looking at a house, whether the foundations are in good shape.
That's why you have it surveyed before you buy it. So there is a number of steps that one could go through a number of tears, five, in fact, but the biggest issue, the biggest issue is this weak target focus, weak target focus, and let's come back to those tears in a moment.
But first, let's have a clear understanding of what you mean by weak target focus people.
So people come to my website, and I'm offering coaching for executive presentations. What's wrong with that?
Yeah, so there's nothing wrong with that, George, that is, that is okay. You know, that is your intended message, no pun intended. That is your intended message, isn't it? That you offer presentation training for executive? Okay, that's clear. That's clear.
But I might say, Well, what sort of markets, George do your, most of your clients from? And you might respond by saying, Oh, they're spread across all these sectors?
Or you might say, well, actually, Chris, you know, 80% of my business comes from the finance sector for just for the sake of example, right? And then I might say,
Well, if that's the case, George, why don't you just go all out and say, I do executive presentation coaching for finance executives, because if you then focus all of your marketing efforts on that particular that niche, you're going to get the other 20% Anyway, they're gonna get caught up in the wake of the passing ship and dragged along and you can decide whether you Want to service them how you want to service them as and when they arrive. But the sharper you make the point, the deeper it's going to dig in.
So I think that would be the point I would make to anybody out there, I would just come back to them and say, look, what is your intended message? And who is it really for? Is it really cross sector?
Or, actually is 80% of your business coming from SME sized businesses? Okay, in what sector? Well, most of its in most of it actually thinking about his professional services?
Okay, well, then let's just do that. It's very rare that you're gonna come across somebody who is genuinely so spread out that they're picking up business equally from all sectors, you know, it doesn't happen that way. Because, you know, people get referred to one another.
And what have you is that always there's a, there's always, if you dig into the numbers, there's always a sector in the lead somewhere. And why not just focus on that.
-----
Your host is George Torok
George is a specialist in executive communication skills. That includes conversation and presentation. He's fascinated by way we communicate and influence behaviors. He delivers training and coaching programs to help leaders and promising professionals deliver the intended message for greater success.
Connect with George
www.SpeechCoachforExecutives.com
https://www.linkedin.com/in/georgetorokpresentations/
https://www.youtube.com/user/presentationskills
https://www.instagram.com/georgetorok/
For weekly tips to improve your presentations visit