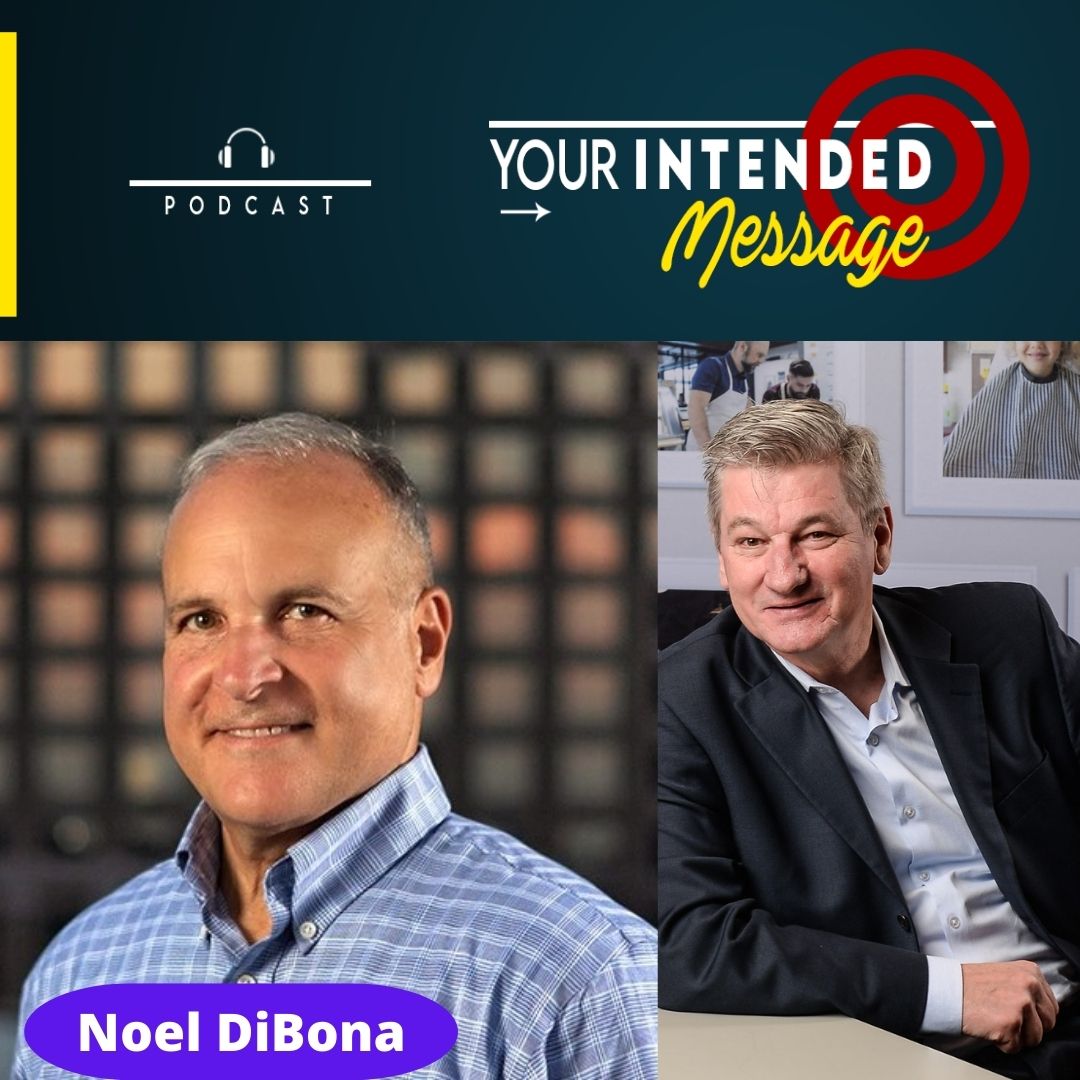 Self Awareness and Openness Builds Winning Teams
What can we learn from the Special Forces to build workplace teams?
Noel DiBona has served on high performance teams in private business and in military Special Operations. 
Episode 109 (Noel is based in North Carolina)
In this conversation with Noel DiBona we explore:
How self awareness is the foundation for strong teams
The importance of sharing strengths and blind spots
Recognizing the effects of stress on you and your teammates
Behavioral analysis and how to use it
How not to forgo your perspective and authentic self
When independence and collaboration clash
About Noel DiBona:
Noel began his career as an operations supervisor in a Clorox manufacturing facility and he was frustrated at the lack of productivity.
He set out on a mission looking for ways to build better teams. Over 35 years he served on high-performing teams in military special operations and business.
While serving in executive management at Fluor Corporate, CH2M and Tetra Tech he perfected a system to develop high-performing teams.
As a consultant he has helped clients save millions of dollars through better resource use. His clients included Electrolux, DuPont, GSK and many others.
Learn more about Noel DiBona and his services for building high-performing teams at the website www.ConsultDiBona.com
You can arrange for a Team Improvement Plan (no charge) at the website.
Excerpts from this conversation with Noel DiBona:
02:13
Delighted to be talking with you all. And I'm curious of all the teams you worked on, I would imagine working in Special Forces, one really learns how to appreciate all the nuances of a team working together for one purpose.
02:31
Absolutely George, in a team such as that high performance team, we all knew what our jobs were, we could fill in with for each other, we were cross trained, and were brutally honest with each other.
But we would put our lives on the line for one another. So it was what you would consider to be the utmost highest respect, trust and open communication that you could possibly expect of any high performance team.
It was truly a pleasure and an honor for me to be part of that through my career.
03:03
And Noel, did you find that you could take lessons learned in that team environment and apply it into business?
03:11
Absolutely, George, one of the things that we were able to do, when I came out of the military was really understand how people are orienting themselves towards getting their work done and how everybody works just a little bit differently.
And when I came out of the military, I was very prone to looking forward to talking to people to understand what they were doing.
And to just put myself in the learn mode. I was very inquisitive, asked lots of questions. I wanted to know how everything worked.
And I got that from being in the military, because we're in contact with so many people, so many different folks from different walks of life, that I'm extremely comfortable dealing with many, many different types of individuals.
And so right from the very beginning, when I got out of the military, I was focused on really building relationships with the people I worked with.
-----
06:52
In taking a deep dive into understanding ourself, and perhaps putting into words, features, characteristics that we never put into words, that's probably good for ourself.
Is that also meant to be shared with the team saying, Hey, guys, here's how I think here's how I think through things. So please don't take it wrong when I do this?
07:18
Absolutely. The second part of this is for each individual on the team, to have an honest conversation with one another about their strengths, and their potential blind spots, the things that might make them a little bit not so easy to get along with when there's pressure and stress.
We can talk with each other very openly, honestly, and in a cordial way, when there's no heat on us. But as the team comes under stress, the stress of everyday business, depending on what's happening in that company, people begin to work in a way where they might over utilize their strengths.
And when they over utilize their strengths, there's a flipside to the good things that we do.  For example, we might be really proactive, and we might be independent minded, which is a really good thing when you're trying to bring change about in the organization.
However, if the other people are more collaborative, and I'm under a lot of stress, then it's going to come across in a way that might not really be that good to build teamwork from it might tear down teamwork a little bit.
So we want every individual to have an open and honest conversation with one another, in order to gain a better sense of appreciation of who we are.
And we can do this with people that have worked with each other for years and years. And sometimes they know, obviously, a little bit more than if they had just started working with each other.
But it's really, really interesting to note that in most cases, they learn things about people that they never knew.
-----
That's what we want is a situational awareness, in terms of what we're doing, and how we might need to do something different in order to bring the results that we're after.
Your Intended Message is the podcast about how you can boost your career and business success by improving your communication skills. We'll examine the aspects of how we communicate one-to-one, one to few and one to many – plus that important conversation, one to self.
In these interviews we will explore presentation skills, public speaking, conversation, persuasion, negotiation, sales conversations, marketing, team meetings, social media, branding, self talk and more.
Your host is George Torok
George is a specialist in executive communication skills. That includes conversation and presentation. He's fascinated by way we communicate and influence behaviors. He delivers training and coaching programs to help leaders and promising professionals deliver the intended message for greater success.
Connect with George
www.SpeechCoachforExecutives.com
https://www.linkedin.com/in/georgetorokpresentations/
https://www.youtube.com/user/presentationskills
https://www.instagram.com/georgetorok/
For weekly tips to improve your presentations visit