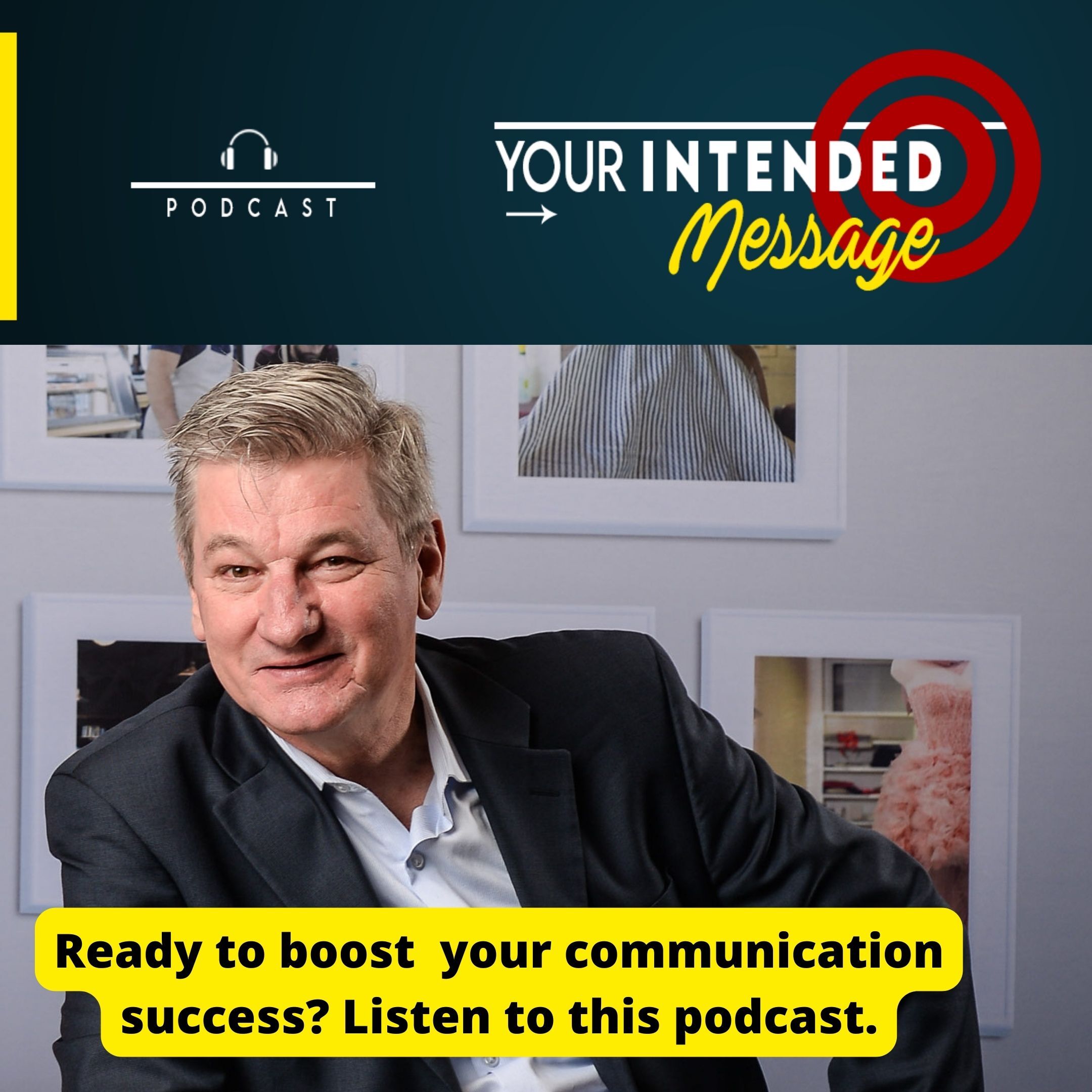 Are you a business leader or promising business leader that wants to boost the power of your communication skills? Are you willing to cross-examine communication from various perspectives? Would you like to deliver your intended message more effectively? Listen to Your Intended Message to gain a powerful advantage in your ability to convey your message to your audience, team, clients or marketplace. Learn from the mistakes and success of communication experts from around the world from different scenarios. Imagine what that means to you when you improve the success of your next conversation, presentation or message.
Episodes
Monday Aug 31, 2020
Monday Aug 31, 2020
The leader of the organization builds stronger teams with regular communication with the team.
In this discussion we explore the power and techniques of the monthly one-to-one meeting with the direct reports of the CEO, president, General manager or managing director.
If you want to build an A team - you must communicate with them regularly. Don't leave them in the dark. Talk to your key people regularly. 
Our Guest: 
John Wilson is the founder and CEO of CEO Global Network - a peer mentoring organization for company leaders.
Learn more about CEO Global Network here https://ceoglobalnetwork.com/
Connect with John Wilson
https://www.linkedin.com/in/johnwilson-ceo/
John Wilson is the author of the book. Great CEOs and How They are Made: The Seven Imperatives.
You can request your free copy of the book by sending an email directly to John Wilson and mentioning this podcast.
Your Intended Message is the podcast about how you can boost your communication success by honing your communication skills. We'll examine the aspects of how we communicate one-to-one, one to few and one to many – plus that important conversation, one to self.
In these interviews we will explore presentation skills, public speaking, conversation, persuasion, negotiation, sales conversations, marketing, team meetings, social media, branding, self talk and more.
Your host is George Torok
George is a specialist in communication skills. Especially presentation. He's fascinated by the links between communication and influencing behaviours. He delivers training and coaching programs to help leaders and promising professionals deliver the intended message for greater success.
Facts about George Torok
He hosted the radio show, Business in Motion for 19 years, interviewing over 500 guests
He wrote Secrets of Power Marketing, the bestselling book of personal marketing
By the age of 21 he had visited 35 countries
Connect with George
www.SpeechCoachforExecutives.com
https://www.linkedin.com/in/georgetorokpresentations/
https://www.instagram.com/georgetorok/
https://www.youtube.com/user/presentationskills1