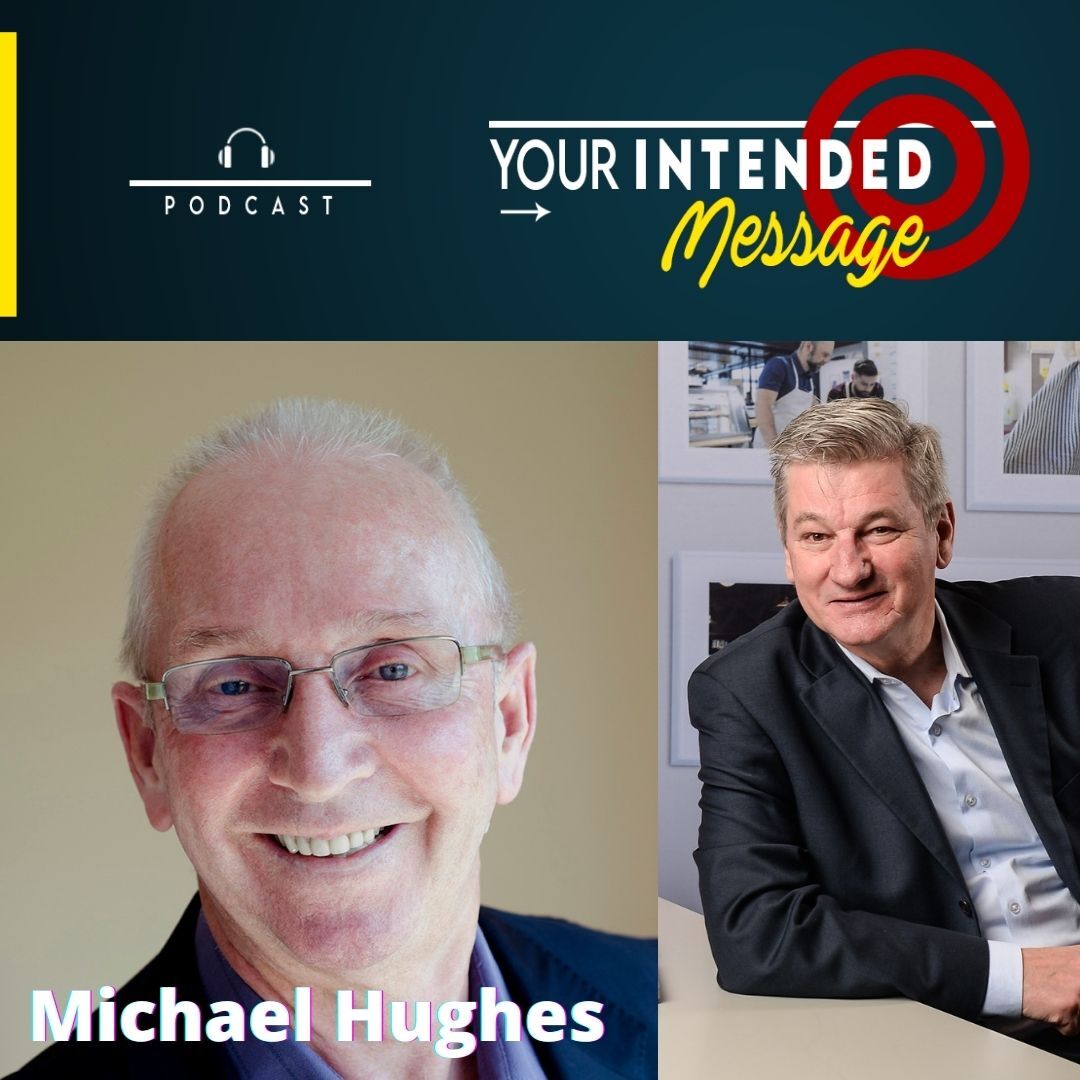 How to build and nurture a stronger more productive network
A strong network is based on strong relationships
Michael Hughes is the networking guy. He shares his insights about networking online, in person and in a hybrid world.
Episode 95 (Michael is based in Ottawa, Canada)
In this conversation we explore:
How to center your mind for a better networking experience
How to use Linkedin to start the conversation
The nuances of virtual versus live networking
The importance of establishing trust as the foundation 
The importance of value exchange in networking
Leverage your curiosity
The strengths and challenges of introverts and extraverts
About Michael Hughes:
Michael has invested the past 20 years researching networking as a business strategy and professional competency.
He is known as North America's Networking Guru.
He is a past chair of the Board of Directors of the Ottawa Board of Trade, one of the oldest and most respected Chambers of Commerce in Canada.
Learn more Michael Hughes and his programs at www.NetworkingForResults.com
https://www.linkedin.com/in/networkingforresults/
Excerpts from this conversation with Michael Hughes
11:58
Here's the reality. The reality is, every person has the potential to help you in some way, to the extent that they're willing to enable your mission.
Our mission is to discover their ability as we grow and develop a relationship with them. So rather than having that one dimensional perspective of, "I just connected with George, I want to I want him as a client, I want him to give me money".
It's about understanding, George, you and I are both professionals. And there's a way that we can help one another.
Networking is not a sales arena. It's a peer to peer connection environment. And the more you focus on building a relationship, from a peer to peer perspective, and those opportunities are always here, as you connect with people as you interact with them to talk about their career, talk about their background, talking about their interests, talk about what's important to them.
And the more you can position yourself, so that you can build that relationship. Now relationships are about three things.
They're about trust, value, and contribution. Every important relationship in your life is based on trust. But it's built on value. And we all have a value. And then the third thing is contribution.
So the smartest thing you can do as you connect with people engage in these conversations, is find some way to, to contribute to them, to be helpful for them. And that's, that's the biggest piece.
The most difficult part for most professionals, when it comes to online networking and relationship building, is transitioning their mindset, from a technical perspective, to a personal perspective, and growing a professional relationship to see how we can help one another. That's my perspective.
-----
24:47
Michael if you could talk to to a business leader who's preparing to go to a networking event. And perhaps they're a little cautious, uncertain, nervous?
What if you could give them one, two or three pieces of advice? And maybe it starts with what self talk should they have?
What talks should they have with themselves before they go into the room?
25:19
Just an excellent question
because too many people get so stressed and worked up about walking into a room full of people. And so what I suggest to people is just before you walk into the room, take 10 or 15 seconds and remind yourself that success you've had in the past.
First of all, what's one event I went to where I'm in a good context. The second thing is, is to think in terms to prepare for success. And I'm going to meet somebody here who can have an impact on my career, or my life.
So that's the starting point is, is prepare yourself as you walk. And the second thing is, once you while you walk in is be yourself. So many times we try and be someone else. And it just doesn't work to be yourself.
And the third thing is think in terms of connecting with people making friends. Remember, I keep telling people networking is not a sales environment. It's a peer to peer connection network. People don't go to networking events to be sold.
Consider that you're going to meet other professionals and discover the value they have and see how you can work together.
-----
Your Intended Message is the podcast about how you can boost your career and business success by honing your communication skills. We'll examine the aspects of how we communicate one-to-one, one to few and one to many – plus that important conversation, one to self.
In these interviews we will explore presentation skills, public speaking, conversation, persuasion, negotiation, sales conversations, marketing, team meetings, social media, branding, self talk and more.
Your host is George Torok
George is a specialist in communication skills. Especially presentation. He's fascinated by the links between communication and influencing behaviours. He delivers training and coaching programs to help leaders and promising professionals deliver the intended message for greater success.
Connect with George
www.SpeechCoachforExecutives.com
https://www.linkedin.com/in/georgetorokpresentations/
https://www.youtube.com/user/presentationskills
https://www.instagram.com/georgetorok/