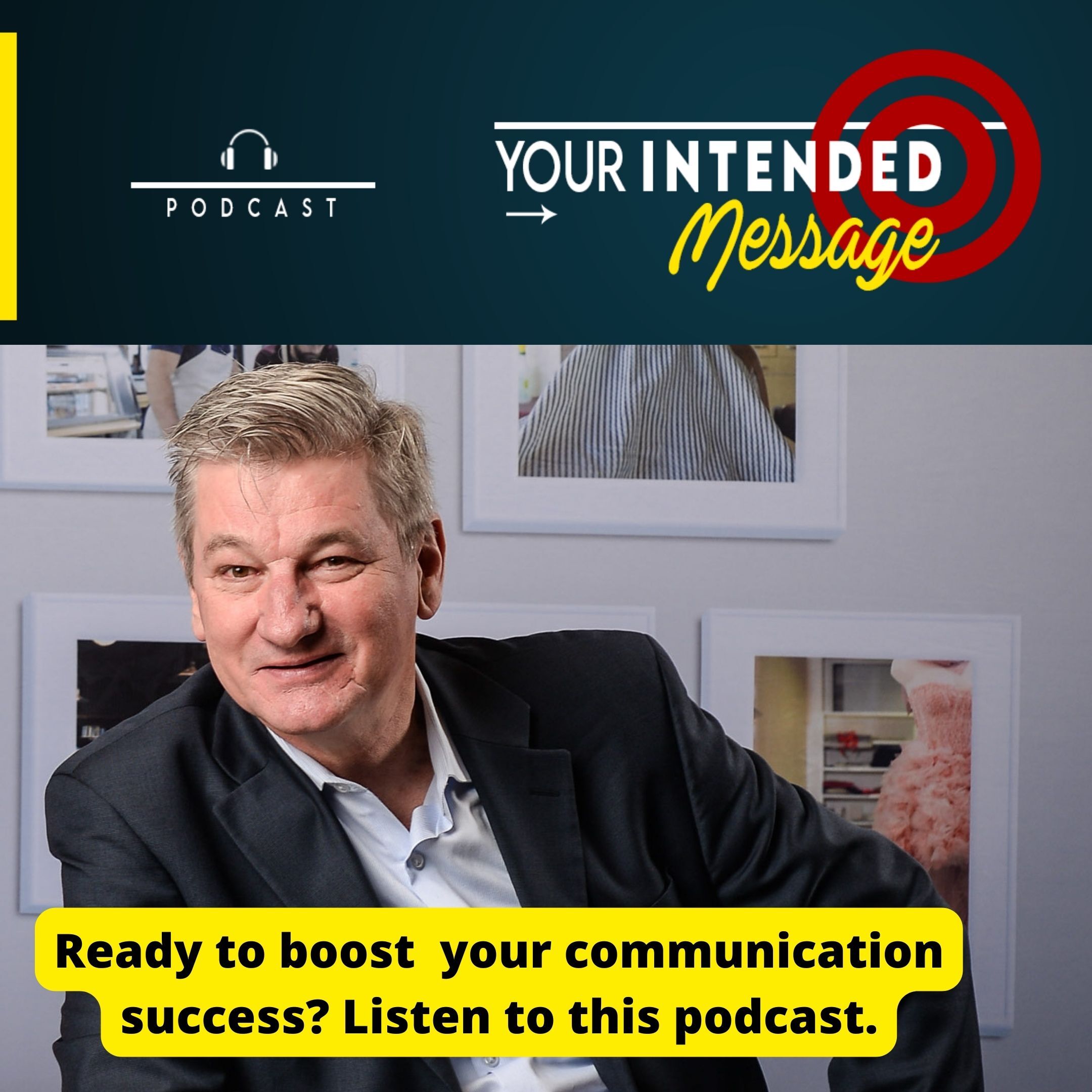 You know what you meant but did the audience understand your intended message? If you have ever experienced frustration getting your message heard and understood, then this program is for you. You'll learn how to improve your communication skills because effective communication means greater success in your career, business and relationships. Imagine how it feels with you deliver your message clearly to your team, clients, colleagues …. You'll hear from experts on public speaking, presentation skills, conversation, writing, marketing, sales, networking, negotiation, public relations, positive self talk, persuasion,….
Episodes
Thursday Dec 29, 2022
Thursday Dec 29, 2022
You communicate on many channels and must get it right every time
How do you manage the emotional messages?
Episode 127 (Sandra is based in Toronto)
In this conversation with Sandra Bekhor, we explore:
The communication challenges of professional service firms
How to polish your customer service messaging
How to handle angry customers
The importance of modern thinking and adopting the scientist mindset
Why start with scripts and how to use them
How to make promises that you can fulfil
About Sandra Bekhor:
Sandra is the subject matter expert for the comprehensive, "Marketing for Architects" course offered by the Royal Architectural Institute of Canada.
Bekhor Management provides strategic and authentic practice development coaching for small to mid-sized professional service firms.
Learn more about her services at www.Bekhor.ca
-----
Excerpts from this conversation with Sandra Bekhor
-----
Communication isn't one thing. So just because you're great at doing your presentation, your pitch to your client, well doesn't mean that you know, how to give someone feedback.
And it doesn't mean that you know, how to handle conflict. Right. So, there are so many different aspects of communication.
-----
So you have to write a script. And that's your starting point.
And then practice it with situations that are safe. And then eventually you do learn that language that is authentic to you.
So that when you go into the real world, and and use the script, and it's just a starting point, it's not that you're going to stick to that language Exactly. But you will actually feel bolstered.
-----
So your renovation firm doing some renovations on the house. And I'm on the phone with you and say well...
I thought you were going to your people were going to show up on Monday, and it's now Tuesday afternoon and they still aren't here and I didn't get any calls.
What the hell's the matter with you people?
09:36
Are I'm going to jump in here as Samantha. Oh, George, I am so glad you told me this happened. You know, this week, things have just gotten out of control with people being sick and having family emergencies.
And I didn't realize that this happened this morning. I don't know how I will fix this for you. But just give me an hour. I'm going to check in with my team and I promise to call you back in an hour.
And then we will discuss what what we can do about this.
10:15
Okay, now I'm calm.
-----
18:22
Ah, wonderful. See? And again, you you, you calm the situation. And you didn't over promise you didn't make excuses. And you pointed out I don't know, I'll have to find it and get back to you. And sometimes that's good enough.
18:41
You know, this is such an interesting point. Most professionals are scared to say I don't know. And it's actually a secret weapon.
Just Just remember that people calm down when they see your own. I don't know, transparency.
You know, if you say I don't know, it doesn't mean your failure. It doesn't mean you're not good at your job doesn't mean that you're not smart. It means you don't know this exact moment, that specific very thing.
And you're making a promise that you will go find out for the person who does know, and you will get back to them.
You didn't lose anything in admitting that you don't know. In fact, the person calmed down, because you said that instead of pretending, pretending that you know something that you don't know, which would have made it worse.
-----
Your Intended Message is the podcast about how you can boost your career and business success by improving your communication skills. We'll examine the aspects of how we communicate one-to-one, one to few and one to many – plus that important conversation, one to self.
In these interviews we will explore presentation skills, public speaking, conversation, persuasion, negotiation, sales conversations, marketing, team meetings, social media, branding, self talk and more.
Your host is George Torok
George is a specialist in executive communication skills. That includes conversation and presentation. He's fascinated by way we communicate and influence behaviors. He delivers training and coaching programs to help leaders and promising professionals deliver the intended message for greater success.
Connect with George
www.SpeechCoachforExecutives.com
https://www.linkedin.com/in/georgetorokpresentations/
https://www.youtube.com/user/presentationskills
https://www.instagram.com/georgetorok/
For weekly tips to improve your presentations visit
Comments
(1)
To leave or reply to comments, please download free Podbean or
Insightful discussion and role play! Thanks for inviting me to be a guest, George!