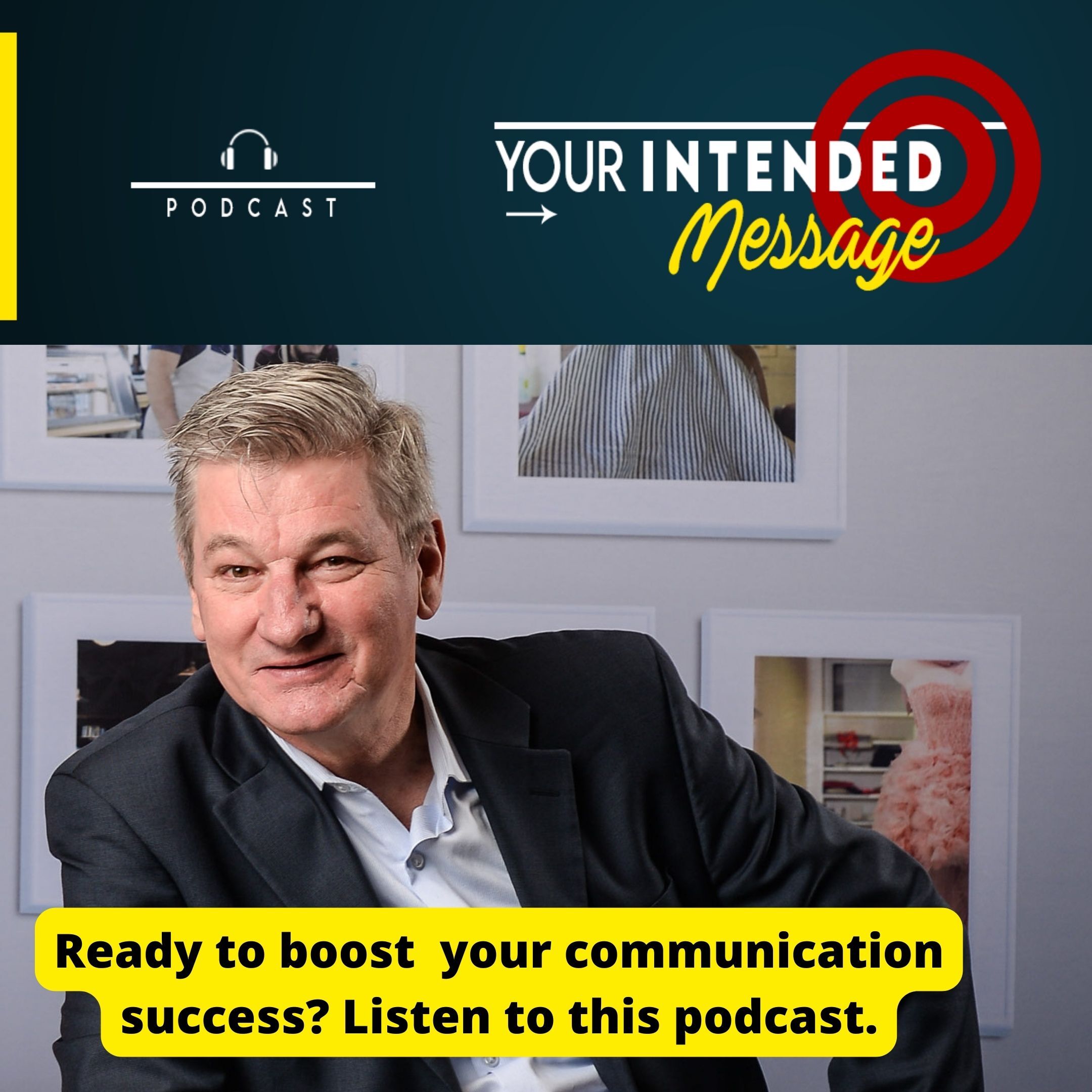 Are you a business leader or promising business leader that wants to boost the power of your communication skills? Are you willing to cross-examine communication from various perspectives? Would you like to deliver your intended message more effectively? Listen to Your Intended Message to gain a powerful advantage in your ability to convey your message to your audience, team, clients or marketplace. Learn from the mistakes and success of communication experts from around the world from different scenarios. Imagine what that means to you when you improve the success of your next conversation, presentation or message.
Episodes
Wednesday Jan 04, 2023
Wednesday Jan 04, 2023
If you have experience and expertise you can publish a book
Let's explore the magic of short books to boost your intended message
Episode 128 (Mike is based in eastern Pennsylvania)
In this conversation with Mike Capuzzi, we explore:
Why a short book can help your business differentiate from the competition
Why a short can boost your career and help build your team
Where do you start when planning a book
Why a short book is better than a long book
How do approach your book project
The magic of short books and free books
About Mike Capuzzi:
Mike has written and published 19 books, including two Amazon @1 Best Sellers.
He has helped over 225 business owners, entrepreneurs and corporate leaders publish their own short books.
He started his career in engineering and shifted to marketing in 1994.
Grab the offer of three free ebooks about the magic of publishing short books here https://mikecapuzzi.com/magic/
-----
Excerpts from this conversation with Mike Capuzzi
-----
The thought is always about serving the reader first
-----
I think most of us are short on time, or at least we appear to be, therefore lets appreciate it - this idea of a short book that can be read in an hour or so.
-----
About two thirds of our clients are local business owners, the local retailer, the local physician, the local chiropractor, the local insurance agent.
And that person that woman, or man who writes that book, they typically want to be what I call five mile famous, they want to be the number one chiropractor, the most sought after Dentist, the you know, insurance agent who's known for XYZ, whatever it might be.
So they're not looking to be a worldwide phenomena, they are looking to be an established authority in their community.
So for them, it's really about being different than their competition. Each one of those types of business owners has a ton of competition, most of their competition, if not all have never written a book.
So right there differentiates them. So being five mile famous for the local business owner is definitely one of the biggest benefits.
For the corporate leader, the entrepreneur, the business owner, like myself, who has a worldwide audience, we have clients all over the world, it's a bit different, it is more about establishing your authority, your expertise on a worldwide level doesn't necessarily mean speaking, though. I have spoken on stage several times over the years.
But it's really about being a credible source of podcast guest, you know, immediate interview potential prospect for media.
And it's really about using your book to establish that expertise, that authority, that credibility.
-----
Your Intended Message is the podcast about how you can boost your career and business success by improving your communication skills. We'll examine the aspects of how we communicate one-to-one, one to few and one to many – plus that important conversation, one to self.
In these interviews we will explore presentation skills, public speaking, conversation, persuasion, negotiation, sales conversations, marketing, team meetings, social media, branding, self talk and more.
Your host is George Torok
George is a specialist in executive communication skills. That includes conversation and presentation. He's fascinated by way we communicate and influence behaviors. He delivers training and coaching programs to help leaders and promising professionals deliver the intended message for greater success.
Connect with George
www.SpeechCoachforExecutives.com
https://www.linkedin.com/in/georgetorokpresentations/
https://www.youtube.com/user/presentationskills
https://www.instagram.com/georgetorok/
For weekly tips to improve your presentations visit