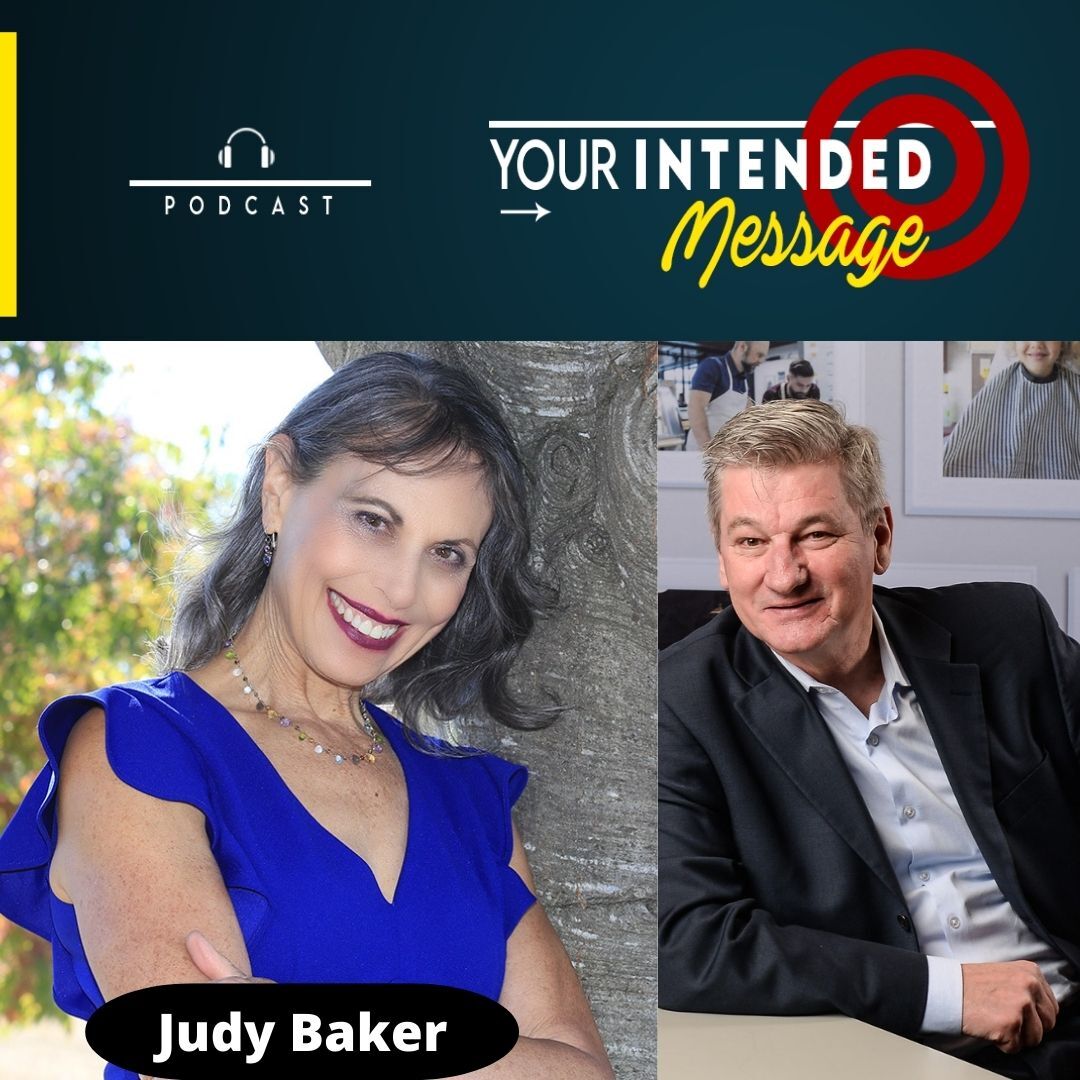 How to use a book to promote your business
Write and publish your book, then promote it to boost your success
Episode 111 {Judy is based in California)
In this conversation with Judy Baker we explore:
How to leverage your book as a business marketing tool
Five mistakes to avoid when marketing your book
Why give your book to clients and prospects as a gift
What you and me have in common with the armadillo
How to positive your service business with a competitive advantage
What you can learn from the reshaping of the wine business in North America
What you can learn about marketing even if you don't have a book
About Judy Baker:
Book Marketing Mentor, Judy M. Baker, helps business authors get more bang for their book, turning content into cash long after a book launch.
After conquering cancer in 2014, she became an author advocate and self-publishing evangelist. Her memoir will publish in 2022.
Her workshops and one-on-one mentoring sessions have inspired hundreds of author to build awareness about themselves, their books and their businesses.
Are you a nonfiction author that wants to revisit your book marketing strategy? then visit Book Buzz Audit to arrange your 30 minute mentoring session with Judy Baker. No charge, no obligation.
-----
Excerpts from this conversation with Judy Baker:
04:59
Oh, Well, you brought up a good point because that would make a great subtitle.
But if your intention is, how do you know it's about your brand, or how you show up or how you make an impression on people, you want to look at a title that is, well, and these days, this is even more important.
Most of the time, people are not walking into a physical bookstore, they're looking for you online. And so a short title, one or two words is far better.
And then you can have a humongous subtitle, you could have, I think it's up to, like 30 words in the subtitle.
So amplify what that book is about, but grab people's attention with something that is very important to them, and tells them what they're going to get out of it.
You're You're completely right on that someone I just interviewed recently has a book out called raise your fees, without losing clients? Well, yeah, you know, immediately what that's about.
Now, that's a little bit longer title than, then I would typically say, but because she knows her audience really well, she came up with the title after she was working on the book.
And that's the other thing, you probably are going to have a working title, great.
But what you wind up at the end, might be something different. And you can find out if it resonates with people, because you ask them.
And that's, that's a that's another thing authors often do that can hold them back. You write on your own, but at some point, you need to collaborate with editors, with your book designer, you need to interact with the people you intend the book for, and get their feedback.
And if you've ever looked at any of the successful book, funding campaigns, crowdfunding, Indiegogo, or Kickstarter, you're going to see that people are saying, Oh, here's my ideas. What do you think? And do you have any suggestions?
And if you know, here's, here are my possible covers. So when you get engagement going on as early as possible, that's fabulous. But sometimes you don't know until after.
And if you're self published, it's a lot easier to change your book cover and your book title. But even if you are working with a team, listen to what other people say, we can't we don't see ourselves the way others do.
We don't see that our books the way other people do. So we need to ask questions.
-----
24:36
Judy, you told us some of the mistakes they made. What are some of the best practices that you've seen people do?
24:55
Well, one of the one of the best strategies  I've seen is creating companion pieces to your book.
Some authors are now are now creating a limited series podcast where they're sharing information about the book.
And that makes it a little more manageable.
But if you say, Okay, I'm going to do a series based on my book, and maybe I'm gonna go chapter by chapter and are just part of it, then you're revealing information, but you're inviting people in.
So that's really great. The other strategy that seems to be very effective is not only audio, but video.
So if you are a nonfiction author, and you serve your clients, there's probably something you're doing that's included in your book that you could do short short videos about, and put that out there.
And this is another tip. If you're doing video, yes, put it up on YouTube, because YouTube is one of the largest search engines.
But you want to make sure that video in its native form, if you're going to use it on social uploaded in its original form, on to say LinkedIn, or Facebook or Twitter or Instagram.
Because there's a bias on all of those rented platforms, for native information, they don't want you going out the door, they want to keep you on the platform, but you still have your video in all of those places. And you can include it wherever you want to share it.
-----
Your Intended Message is the podcast about how you can boost your career and business success by improving your communication skills. We'll examine the aspects of how we communicate one-to-one, one to few and one to many – plus that important conversation, one to self.
In these interviews we will explore presentation skills, public speaking, conversation, persuasion, negotiation, sales conversations, marketing, team meetings, social media, branding, self talk and more.
Your host is George Torok
George is a specialist in executive communication skills. That includes conversation and presentation. He's fascinated by way we communicate and influence behaviors. He delivers training and coaching programs to help leaders and promising professionals deliver the intended message for greater success.
Connect with George
www.SpeechCoachforExecutives.com
https://www.linkedin.com/in/georgetorokpresentations/
https://www.youtube.com/user/presentationskills
https://www.instagram.com/georgetorok/
For weekly tips to improve your presentations visit