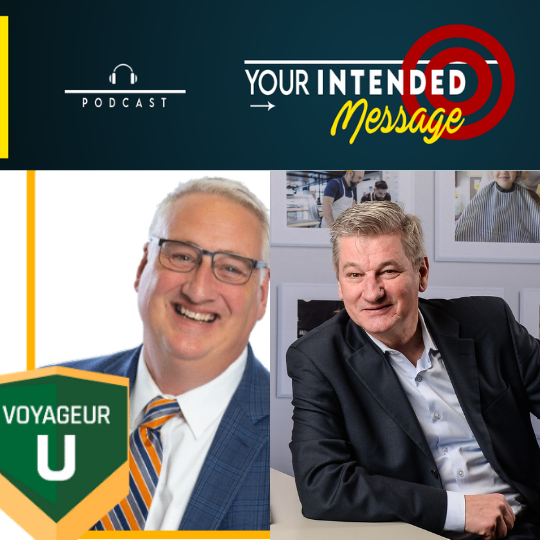 Fractional work. Is it right for you? Is it right for your team?
John Arms writes, speaks and advocates for the professional gig economy which is becoming part of the new normal for work. He serves as a fractional Chief Marketing Officer.
In this interview we explore:
How is fractional work different from consulting?
Why might fractional team leaders be attractive to a growing business?
Why might fractional work be attractive to experienced professionals?
How might a stagnant business leverage the wisdom of fractional team leaders?
What are the challenges of fractional work?
How might fractional workers freshen the workplace culture?
John Arms is co-founder of Voyageur University, a learning community for people transitioning to an independent career. Learn more about Voyageur U here.
You can get 30 days free with the code NEWTRAIL
https://voyageur-u.salesreach.io/freedom
Want to know more before you go further? Check this free guide book.
-----
Find John Arms on Linkedin https://www.linkedin.com/in/johnarms/
-----
Your Intended Message is the podcast about how you can boost your career and business success by honing your communication skills. We'll examine the aspects of how we communicate one-to-one, one to few and one to many – plus that important conversation, one to self.
In these interviews we will explore presentation skills, public speaking, conversation, persuasion, negotiation, sales conversations, marketing, team meetings, social media, branding, self talk and more.
Your host is George Torok
George is a specialist in communication skills. Especially presentation. He's fascinated by the links between communication and influencing behaviours. He delivers training and coaching programs to help leaders and promising professionals deliver the intended message for greater success.
Connect with George
www.SpeechCoachforExecutives.com
https://www.linkedin.com/in/georgetorokpresentations/
https://www.youtube.com/user/presentationskills