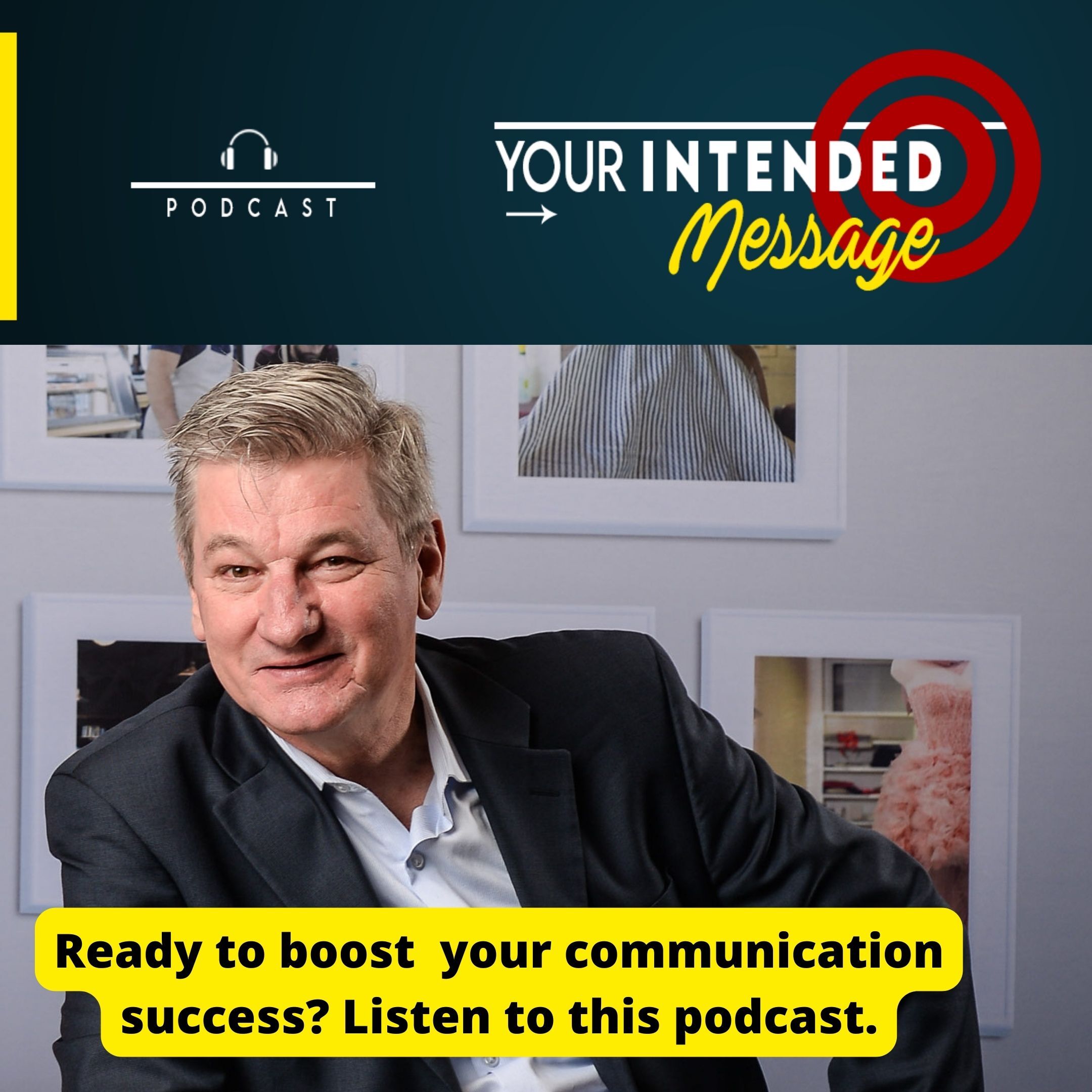 Are you a business leader or promising business leader that wants to boost the power of your communication skills? Are you willing to cross-examine communication from various perspectives? Would you like to deliver your intended message more effectively? Listen to Your Intended Message to gain a powerful advantage in your ability to convey your message to your audience, team, clients or marketplace. Learn from the mistakes and success of communication experts from around the world from different scenarios. Imagine what that means to you when you improve the success of your next conversation, presentation or message.
Episodes
Thursday Sep 17, 2020
Thursday Sep 17, 2020
Imagine that. A hundred-year-old advertising agency continues to adapt with the times and challenges. Markets, marketing and customers have changed. Yet, Jan Kelley Marketing, one of Canada's oldest marketing agencies reinvents itself as a creative digital marketing agency.
Chantel Broten, President and CEO, discusses the challenges of Radical Transparency, the power of Thought Leadership and the opportunities of digital marketing.
Jan Kelley helps businesses grow by using their proprietary digital growth framework to develop, optimize and iterate strong, digital-first marketing strategies and programs. The company's philosophy brings together the power of technology and the brilliance of humanity to spark ideas, generate momentum and drive lasting results.
Learn more about Jan Kelley hear - https://jankelley.com/
Connect with Chantel Broten - https://www.linkedin.com/in/chantel-broten-084a153/
Your Intended Message is the podcast about how you can boost your career and business success by honing your communication skills. We'll examine the aspects of how we communicate one-to-one, one to few and one to many – plus that important conversation, one to self.
In these interviews we will explore presentation skills, public speaking, conversation, persuasion, negotiation, sales conversations, marketing, team meetings, social media, branding, self talk and more.
Your host is George Torok
George is a specialist in communication skills. Especially presentation. He's fascinated by the links between communication and influencing behaviours. He delivers training and coaching programs to help leaders and promising professionals deliver the intended message for greater success.
Facts about George Torok
He hosted the radio show, Business in Motion for 19 years, interviewing over 500 guests
He wrote Secrets of Power Marketing, the bestselling book of personal marketing
By the age of 21 he had visited 35 countries
Connect with George
www.SpeechCoachforExecutives.com
https://www.linkedin.com/in/georgetorokpresentations/
https://www.instagram.com/georgetorok/
https://www.youtube.com/user/presentationskills1