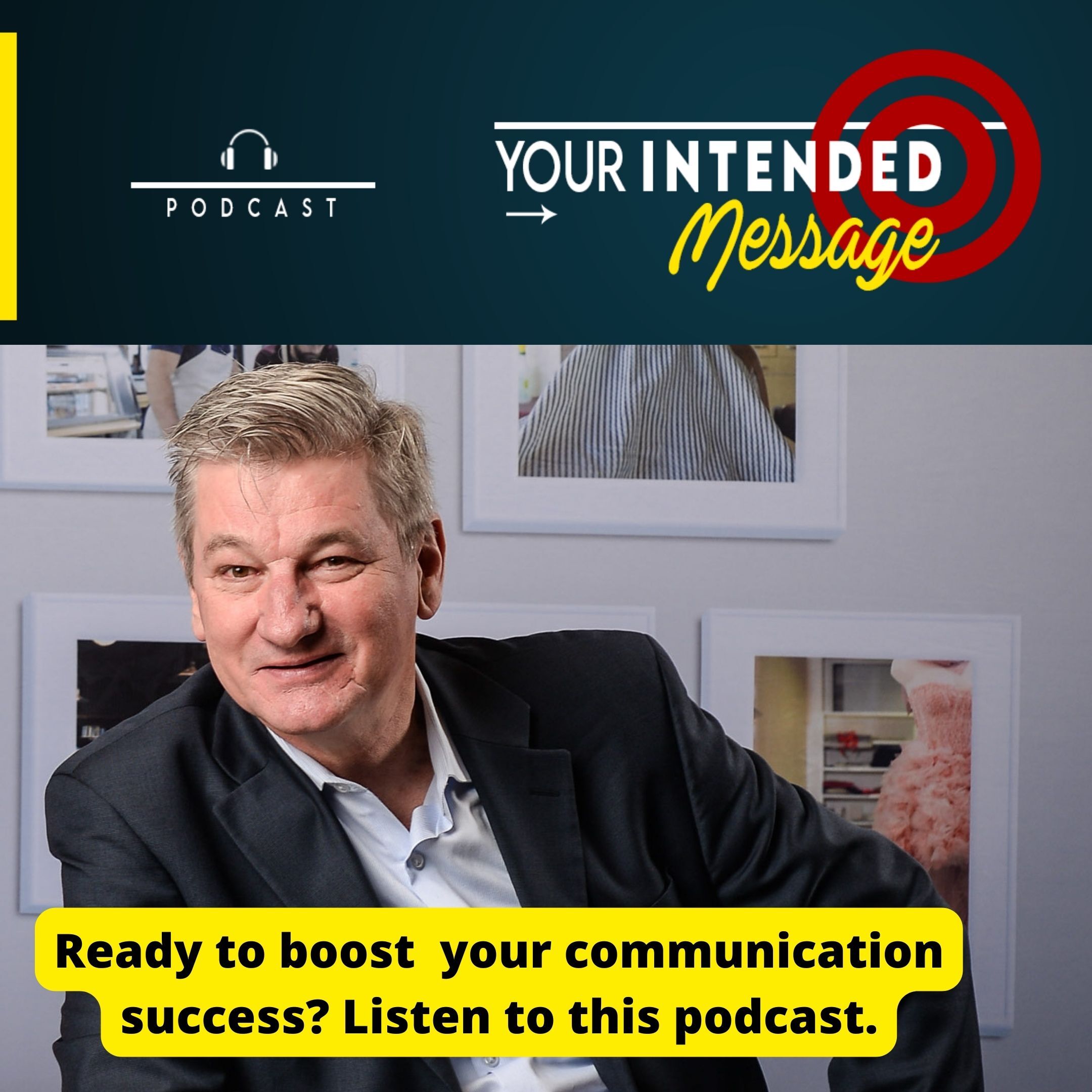 Are you a business leader or promising business leader that wants to boost the power of your communication skills? Are you willing to cross-examine communication from various perspectives? Would you like to deliver your intended message more effectively? Listen to Your Intended Message to gain a powerful advantage in your ability to convey your message to your audience, team, clients or marketplace. Learn from the mistakes and success of communication experts from around the world from different scenarios. Imagine what that means to you when you improve the success of your next conversation, presentation or message.
Episodes
Tuesday Sep 01, 2020
Tuesday Sep 01, 2020
In this episode we talked about how to be better at influencing others and especially about how to program yourself for success. Imagine mastering the power of positive self talk. When you visualize your goals – you can see the path to success.
As a peak performance expert, Wayne Lee awakens audiences to their full potential. For 20+ years, Wayne has helped over 6,000 global organizations achieve sustainable peak performance through a positive mindset, collective alignment and the power to overcome what seemed impossible yesterday.
The Power of Visualization [00:00:00]
Discussion on the importance of visualization in achieving peak performance and how Olympic gold medalists use it.
Introduction to Wayne Lee [00:01:24]
Introducing Wayne Lee, his background as a Canadian wrestling champion, and his use of hypnosis to entertain and help people.
The Purpose of Hypnosis [00:03:42]
Exploration of the purpose of hypnosis, whether it is to convince someone to do something they don't want to do or to discover what they really want to do.
The Connection between Body and Mind [00:10:54]
The speaker discusses the importance of movement and exercise in breaking free from limiting beliefs and achieving a state of flow.
Using Hypnosis for Self-Programming [00:13:49]
The speaker explains how individuals can use hypnosis to reprogram their subconscious mind and create new mind triggers for positive change.
Overcoming Self-Limiting Beliefs [00:16:54]
The speaker shares strategies for identifying and overturning negative thoughts and self-destructive beliefs, emphasizing the importance of focusing on what one wants and practicing self-acceptance.
The Promise of Making the Olympics [00:19:43]
Wayne Lee shares his goal of making the Olympics in amateur wrestling and the profound promise he made to himself.
Overcoming a Devastating Injury [00:20:23]
Wayne Lee discusses his serious neck injury that threatened his wrestling career and how he used visualization to heal himself.
Advice for Dealing with Crises [00:23:32]
Wayne Lee offers advice on going within, visualizing what you want, and creating daily disciplines to stay in a good state during challenging times.
Learn more at www.WayneLee.com  
Join the Face Book group - Conscious Creators
https://www.facebook.com/groups/599526277311162/?ref=share
How to CREATE the LIFE You DESIRE. It's about living with more Joy, Freedom and Love and Creating more Health, Wealth and Happiness.
Your Intended Message is the podcast about how you can boost your career and business success by honing your communication skills. We'll examine the aspects of how we communicate one-to-one, one to few and one to many – plus that important conversation, one to self.
In these interviews we will explore presentation skills, public speaking, conversation, persuasion, negotiation, sales conversations, marketing, team meetings, social media, branding, self talk and more.
Your host is George Torok
George is a specialist in communication skills. Especially presentation. He's fascinated by the links between communication and influencing behaviours. He delivers training and coaching programs to help leaders and promising professionals deliver the intended message for greater success.
Facts about George Torok
He hosted the radio show, Business in Motion for 19 years, interviewing over 500 guests
He wrote Secrets of Power Marketing, the bestselling book of personal marketing
By the age of 21 he had visited 35 countries
Connect with George
www.SpeechCoachforExecutives.com
https://www.linkedin.com/in/georgetorokpresentations/
https://www.instagram.com/georgetorok/