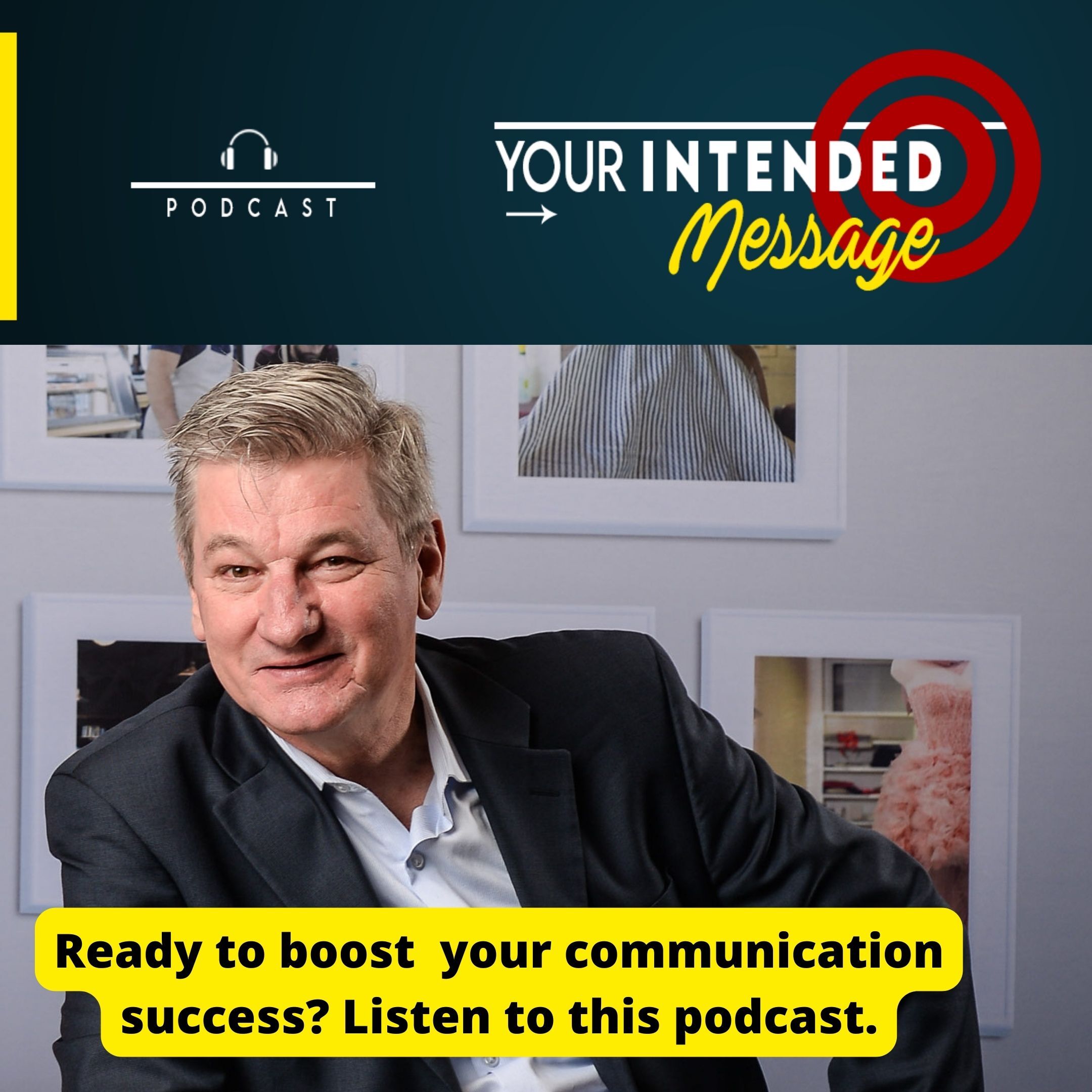 Are you a business leader or promising business leader that wants to boost the power of your communication skills? Are you willing to cross-examine communication from various perspectives? Would you like to deliver your intended message more effectively? Listen to Your Intended Message to gain a powerful advantage in your ability to convey your message to your audience, team, clients or marketplace. Learn from the mistakes and success of communication experts from around the world from different scenarios. Imagine what that means to you when you improve the success of your next conversation, presentation or message.
Episodes
Tuesday Sep 01, 2020
Tuesday Sep 01, 2020
Executive Speech Coach, Patricia Fripp offers advice to leaders in finding and telling their stories because stories connect with listeners and make your message memorable.
The Everyday Heroes [00:11:26]
Leaders need to have stories about everyday heroes in their organizations who go above and beyond their duties without complaint.
Finding Relevant Stories [00:10:14]
Leaders can find relevant stories by probing for personal experiences and memories, and by focusing on the story behind the statistics.
Steps to Help Leaders Transition [00:03:01]
To help leaders become rock stars within their organizations, Patricia Fripp helps them identify pivotal moments in their lives and incorporate personal stories into their speeches.
The power of storytelling in business [00:15:39]
Using stories to improve communication and efficiency in the workplace, with a specific example of cost-saving through combining shipments.
Using TED Talks for skill development [00:17:33]
How a company used TED Talks as a tool for developing storytelling skills and fostering a sense of heroism within the organization.
The process of becoming a better speaker [00:21:14]
The importance of self-realization, training, and continuous improvement in becoming a confident and effective speaker.
The importance of audience focus [00:28:47]
Strategies that prioritize the audience's needs and interests for effective sales and job security.
The power of storytelling [00:28:47]
Using stories to explain complex ideas, teach, motivate, and inspire, with examples of a great opening and closing.
Techniques for a strong closing [00:34:20]
A formula for ending a presentation, including a rhetorical question, reviewing key points, challenging the audience to take action, and leaving a lasting pithy point.
In the world of professional speaking, Patricia is considered a rock star.
Patricia simplifies and demystifies the process of preparing and presenting powerful, persuasive presentations. She delivers her message through keynote speeches, breakout sessions, and in-depth customized training and coaching. Patricia is now virtually everywhere with FrippVT, her interactive, learn-at-your-own-pace, virtual presentation skills training.
Learn more at www.Fripp.com
Learn how to transform your presentations at www.FrippVT.com
Your Intended Message is the podcast about how you can boost your career and business success by honing your communication skills. We'll examine the aspects of how we communicate one-to-one, one to few and one to many – plus that important conversation, one to self.
In these interviews we will explore presentation skills, public speaking, conversation, persuasion, negotiation, sales conversations, marketing, team meetings, social media, branding, self talk and more.
Your host is George Torok
George is a specialist in communication skills. Especially presentation. He's fascinated by the links between communication and influencing behaviours. He delivers training and coaching programs to help leaders and promising professionals deliver the intended message for greater success.
Facts about George Torok
He hosted the radio show, Business in Motion for 19 years, interviewing over 500 guests
He wrote Secrets of Power Marketing, the bestselling book of personal marketing
By the age of 21 he had visited 35 countries
Connect with George Torok
www.SpeechCoachforExecutives.com
https://www.linkedin.com/in/georgetorokpresentations/
https://www.instagram.com/georgetorok/
https://www.youtube.com/user/presentationskills1